By: Maine Journal News
While not broadcast or announced to parents, RSU18's Messalonskee Middle School located in Oakland, Maine is holding Pride Week this week at school in celebration of Pride Month. Gay Pride or LGBTQIA pride is the promotion of the self-affirmation, dignity, equality and increased visibility of lesbian, gay, bisexual, and transgender people as a social group. We've come a long way as a society and being gay or bisexual or lesbian isn't the stigma it once was.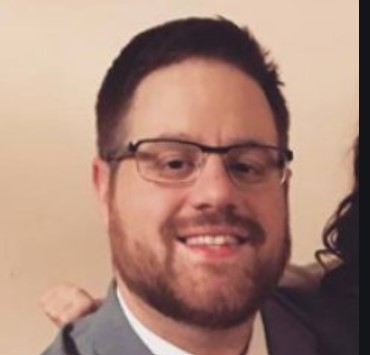 According to Messalonskee Middle School Principal Sam Dunbar, "the Civil Rights Team" (in collaboration with some other students and staff) is having some activities this week to celebrate the diversity we have win the building. This coincides with the start of Pride Month. Throughout the course of the year we've done some smaller pieces around Women's and Black History." My question is will Messalonskee Middle School have a similar celebration for Pro Life Pride?
Dunbar continues, "These activities originated with students, and I am always one to support students' voices. My goal is that the activities are done in a way that allows those wish to participate to do so, and those who do not wish to participate are able to do that as well." One has to wonder whether Principal Dunbar realizes the ages of the children he is supervising. Middle School. Did he consider whether there will be peer pressure to be involved in the activities so the children don't feel like they stand out in any way? If Dunbar supports students' voices, why is he ignoring some voices?
One of the activity days of Pride Week is Gender Pronoun day where students can select stickers to wear on their clothing to inform others about their gender pronouns such as she/her, he/him, they/them. Students, age 11-14 for middle school will get to decide their pronouns. Dunbar gave approval to this activity because according to him, "Students who wish may pick up a sticker that has their preferred pronouns on it from a table in the lobby. This will not be done in classes, but instead, in a way that offers choice to all who wish to participate (or not). The goal is to be supportive of those in our school community that this impacts." Let's break this down for a minute, it's okay to do this in SCHOOL because it's not being done in CLASS? Can someone explain the difference to me?
Are middle school children being well served by these activities or is this something more appropriate for high school students? Or, does this even belong in school at all? To equate preferred pronoun activities with women's or black history doesn't seem equal to me.
As one parent said, "I don't know what they are teaching at Messalonskee Middle School, but my 7th grader had no idea there were 50 states and could only name 5 of them before I taught her. She wasn't learning it at school. Shouldn't kids be taught this basic information in school by now? But hey, let's teach gender pronouns instead."
As always thank you for reading Maine Journal News. Since Facebook can't decide whether to allow folks to like or or even allow them to find our page, please follow this link: www.facebook.com/mainejournalnews and like or follow the page, if FB allows it. You can send us tips, screenshots or story ideas by emailing us at mainejournalnews@gmail.com.
Copyright 2021 – Maine Journal News.