By: Ronda Snyder
On Thursday, July 1, 2021, Representative Charlotte Warren made a Facebook post where she indicated "straight white men are too emotional to be in politics."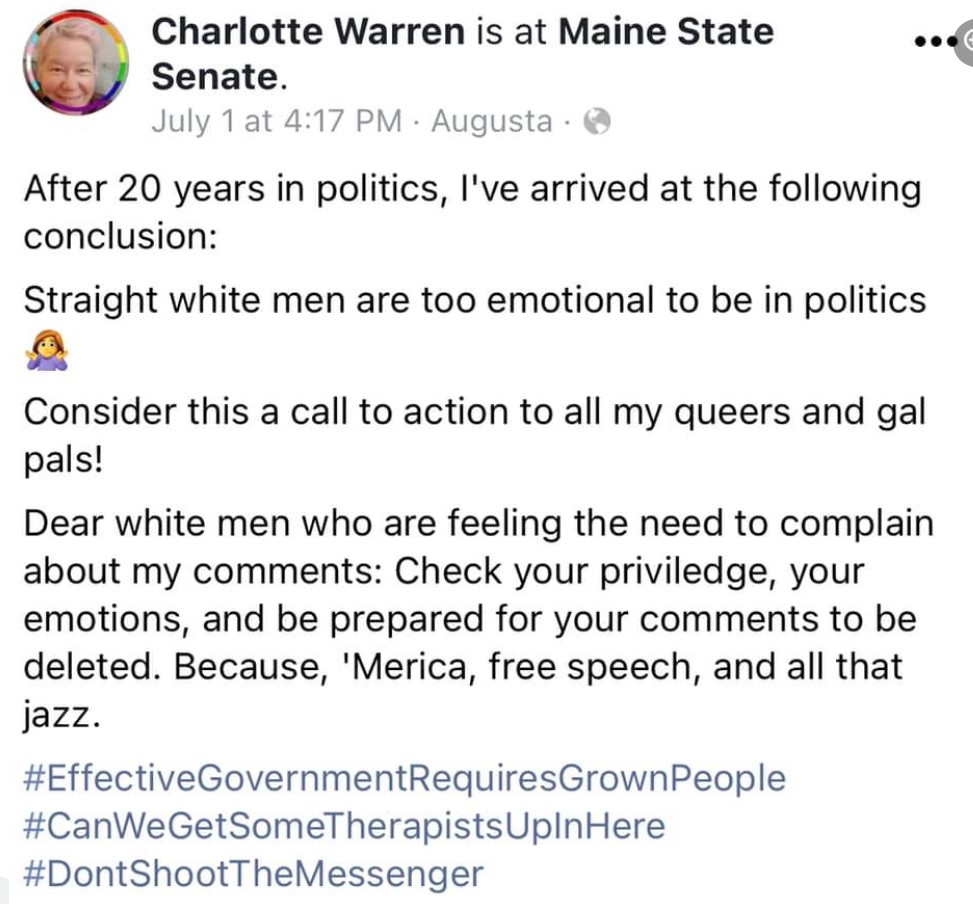 Where is Speaker Ryan Fecteau in response to this Facebook post which arguably contains sexist and racist content along with disparaging remarks about fellow legislators? You may recall that after Governor Janet Mills lifted the statewide mask mandate, seven CONSERVATIVE legislators showed up to work at the Capitol without masks. Speaker Fecteau quickly responded to this "outrageous act" by punishing these legislators by removing them from their committee assignments. Maine House Speaker Ryan Fecteau removed the seven lawmakers after the group had a confrontation with Capitol Police about mask rules in the Maine State House. Rep. John Andrews, a Libertarian from Paris, Reps. Laurel Libby, R-Auburn; Sherm Hutchins, R-Penobscot; Chris Johansen, R-Monticello; Heidi Sampson, R-Alfred; Michael Lemelin, R-Chelsea; and Jim Thorne, R-Carmel, were all removed according to the Portland Press Herald. 
Additionally, Republican Representative Shelley Rudnicki was officially reprimanded and her guest privileges were indefinitely suspended by Speaker Fecteau for bringing a guest, reporter Dr. Naomi Wolfe, to the Statehouse on April 28, 2021 in violation of House "Rules." Set forth below is a copy of Speaker Fecteau's letter to Representative Rudnicki.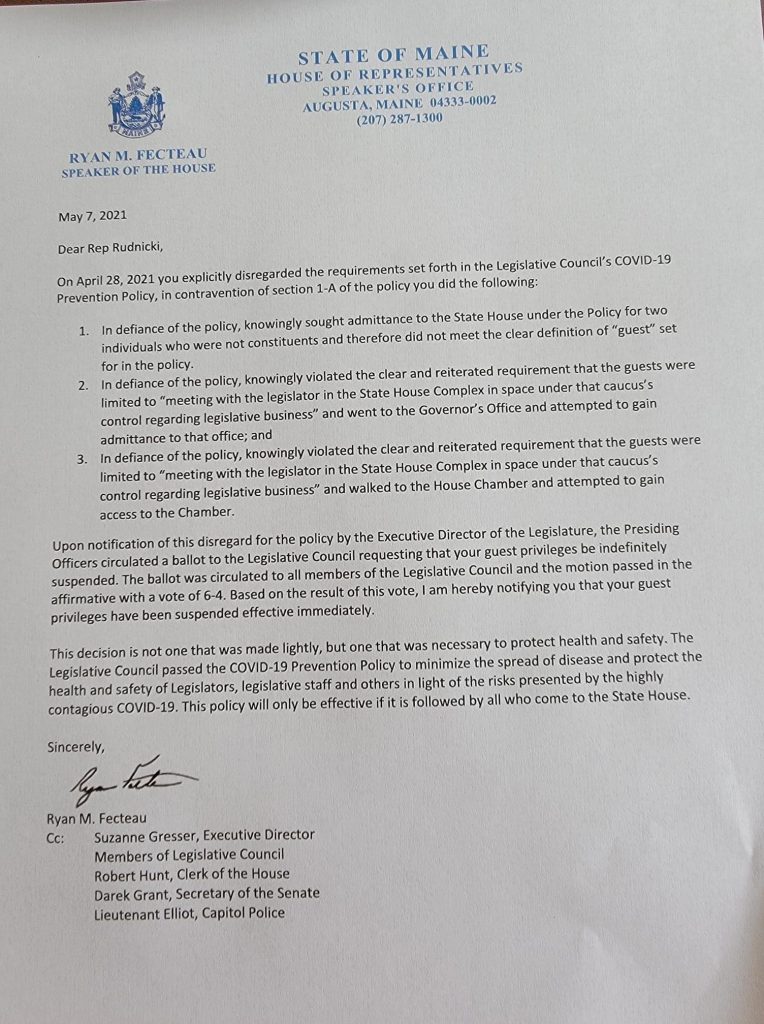 Interestingly, two House Democrats were photographed on or about June 2, 2021 in Statehouse without masks. Rep Michelle Dunphy and Rep John Martin are clearly breaking the Speaker Fecteau's rules but neither were punished and removed from their committee assignments as were the Republican and Independent representatives.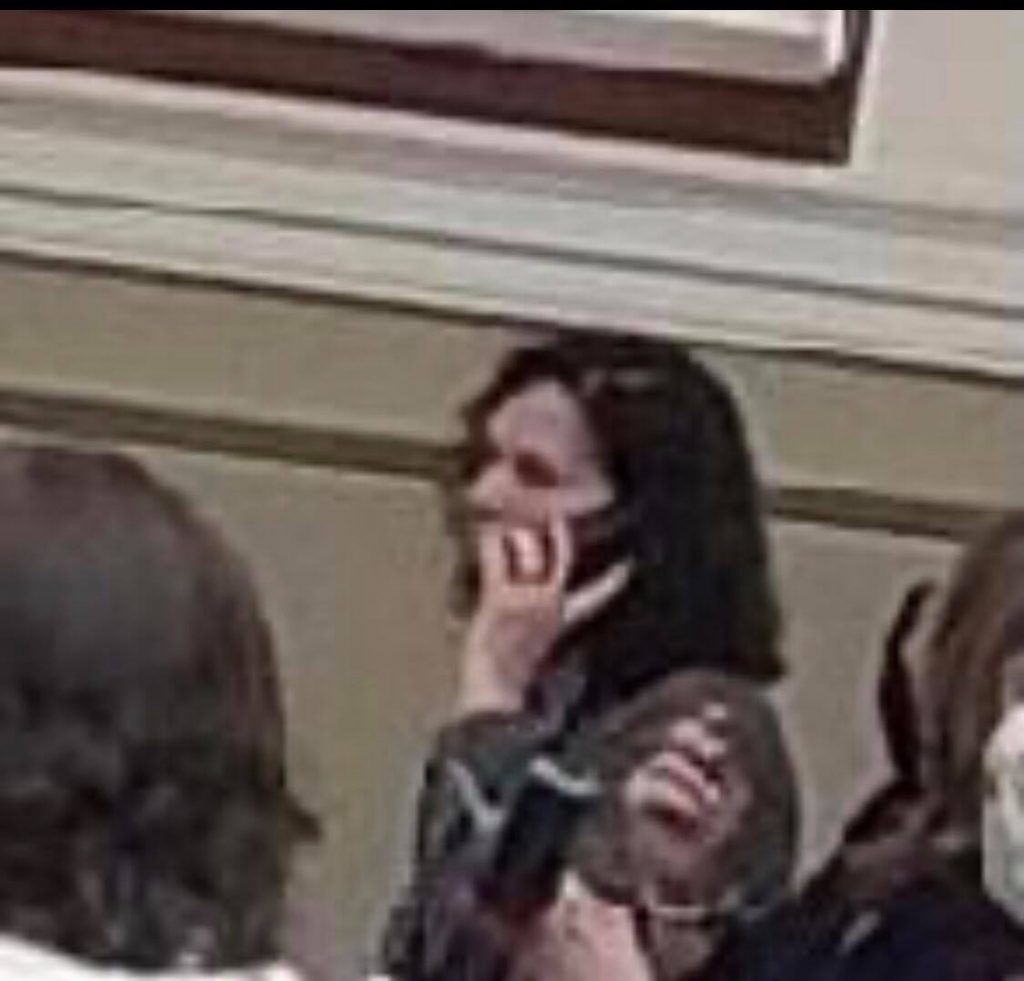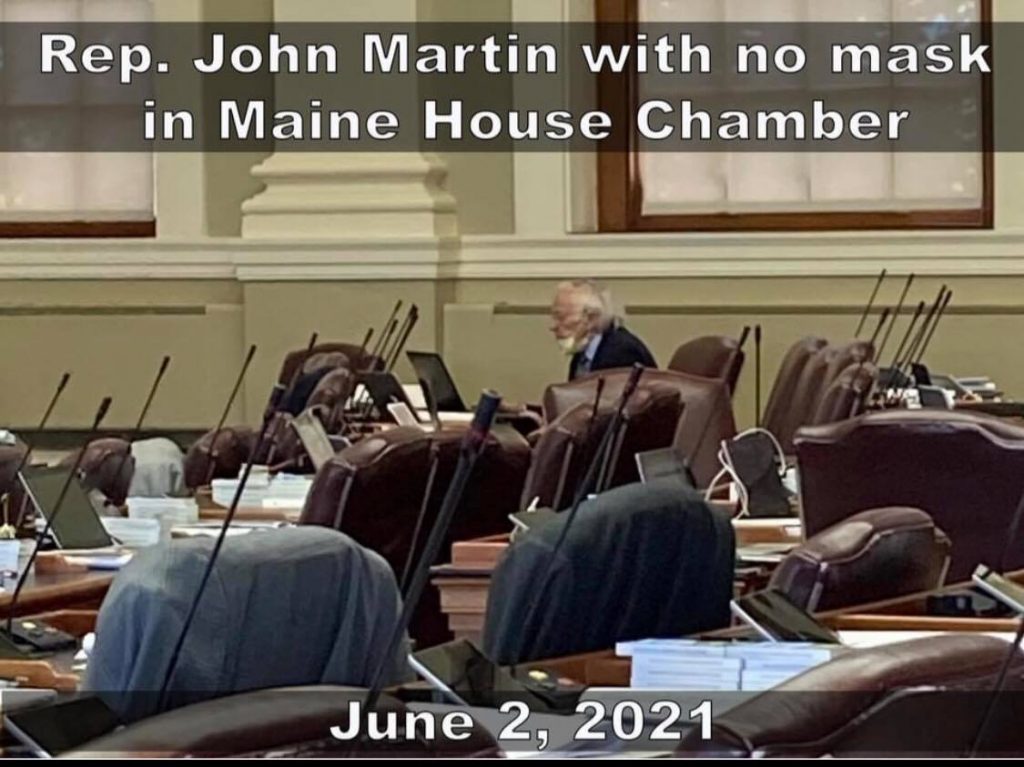 In January 2021, Capitol Police Chief came under fire for Facebook posts he made with regard to masks and disputing the results of the 2020 presidential election. Speaker Ryan Fecteau who has remained silent regarding Representative Warren's Facebook post (as well as Warren illegally deleting comments from her Official Representative Facebook page), was not silent when it came to Chief Gauvin's social media posts.
Speaker Fecteau along with Senate President Troy Jackson and 70 representatives and senators sent a letter to Commissioner Michael Sauschuck of the Department of Public Safety expressing their extreme concern about recent posts made by Chief Russell Gauvin. Chief Gauvin apologized (Charlotte Warren has not) but Speaker Fecteau and others didn't accept that apology. The letter goes on to say "Those who commit to public service are held to a higher standard for public comments." If Chief Gauvin comments that could be deemed as conservative in nature need to be held to a higher standard, shouldn't Charlotte Warren need to be held to that higher standard as well? Or does Speaker Fecteau think that Democrats needn't be held to this higher standard? Maine Journal News reached out to Speaker Fecteau by email over a week ago. We have not yet received a response.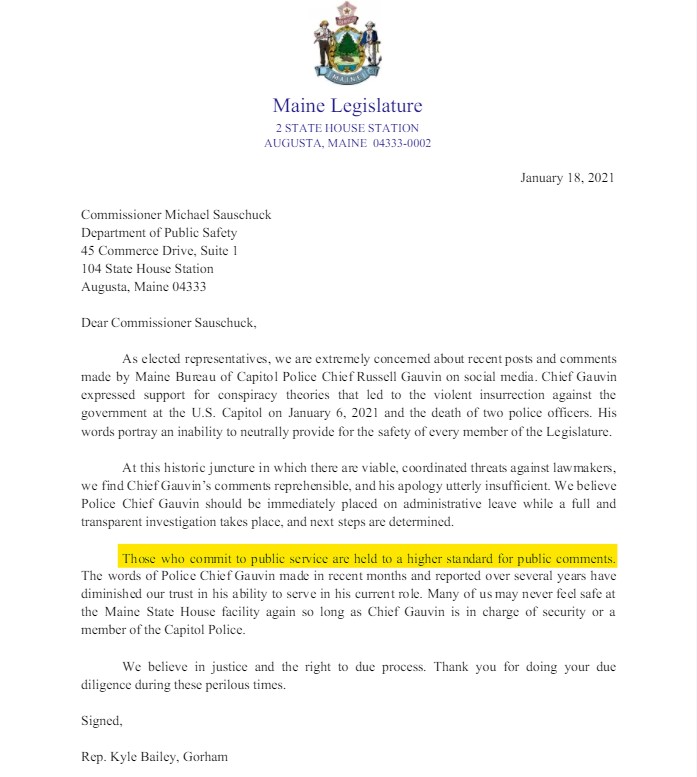 On the list of legislators who think that those who commit to public service should be held to a higher standard for public comments are none other than two legislators who supported Charlotte Warren's Facebook post saying "straight white men are too emotional to be in politics," namely Representative Richard A. Evans and Representative Lori K. Gramlich. Also on the list of signatories to the the letter to Commissioner Saushuck is Representative Charlotte Warren herself.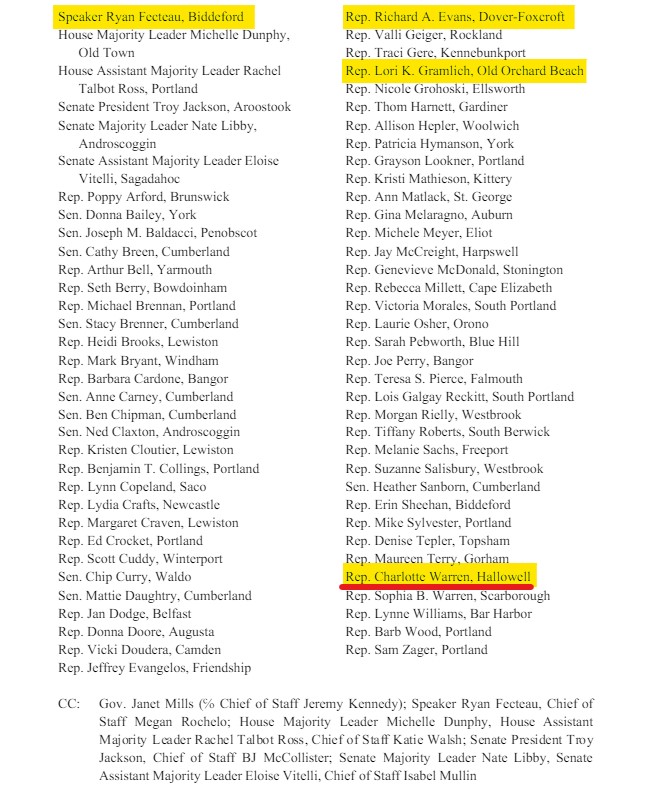 Speaker Fecteau made the following comment with regard to the Chief Gauvin Facebook posts but NOT with regard to the post by made by Charlotte Warren. Does disparaging your fellow lawmakers not matter to Speaker Fecteau?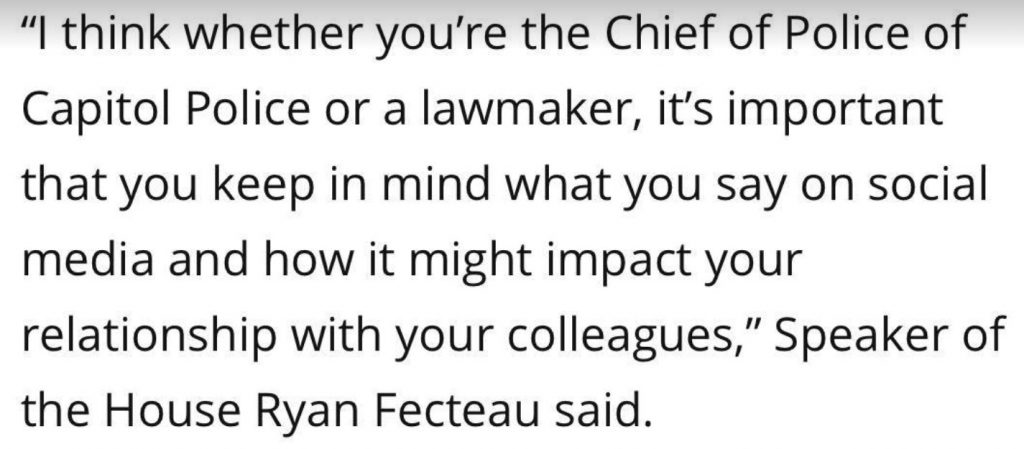 Our questions to Speaker Fecteau are: Why aren't you being even handed in your role as Speaker? Why does it seem as though Democrats under your leadership get a pass while Republicans are severely punished? Why are you hunkered down and ignoring this glaring issue with Representative Charlotte Warren?
If Speaker Fecteau thinks the issue will go away, he isn't reading the pulse of the people. Chris Clarke, Jaime Dyer and their group called "Resign Charlotte Warren" protested in Hallowell last week and will be in downtown Hallowell again on Tuesday, July 13, 2021 at 8 am and multiple dates and times thereafter. Clarke indicates they will continue these protests until action is taken in the Charlotte Warren matter.