BY: Ronda Snyder
(Note: This article has been updated to include the name of the woman in purple walking the dogs in Belfast. Four separate sources have confirmed her identity).
There has been a protest against Mask Mandates and Lockdowns on a corner in Belfast Center for quite a few Sundays in a row. The protesters, as protesters are known to be, are often loud and frequently use a megaphone. Recently, the Belfast City Council held a meeting to discuss civility of the protesters. However, it was not the protesters who weren't civil today. Rather it was two women who engaged the protesters in what can only be described as an uncivil manner.
Protest organizer, Kaleigh Stanley, told Maine Journal News: "The City of Belfast is calling for civility amongst the citizens of Belfast. Does that civility apply to both sides? It appears to me that the "safety" and "civility" only applies to those who follow a certain narrative. Will the Belfast City Council be condemning the assaults on protesters from today? Will there be another City Council meeting to address it and will they spend more taxpayer dollars? I think not."
There were two altercations at the protest in Belfast today. The first occurred between a woman, Karen Tripp of Belfast, walking her dogs and the protesters. There was a lot of shouting back and forth between Tripp and the protesters. At one point, she shouts to the protesters ""Do you want to get up into my space (or face) and say something to me? Do you want to?  Hey if you're not wearing a mask can I spit on you?"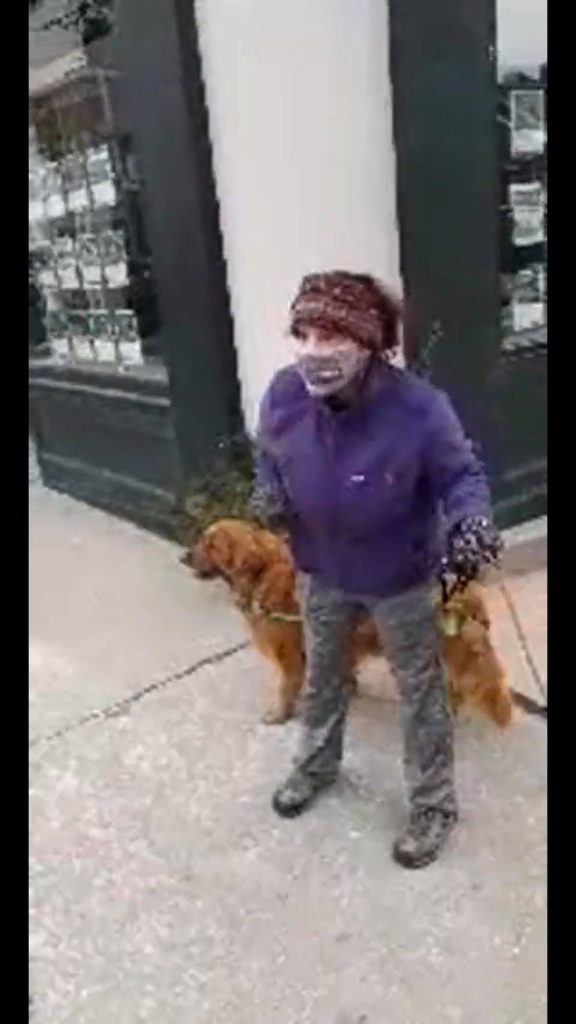 After the Tripp crosses the street to reach the corner on which the protesters are standing, she shouts at them again and tells them she has COVID symptoms.
Shortly thereafter, according to video forwarded to Maine Journal News, a car driven by a woman who has been identified as Danna Ware pulls up to the corner in her car and stops in the crosswalk. Ms. Ware gets out of her car to confront the protesters and waves the badge hanging on a lanyard around her neck telling them she works in a COVID positive unit. When asked by protesters not to touch them, she responded "but I want to touch you, you don't have masks on." At that point, a scuffle appears to have ensued where Ms. Ware allegedly grabbed the hands and cell phone of a protester, Johanna Lane (Ms. Lane was unavailable for comment at the time of publication but we will update this if and when we hear back from Ms. Lane). The police officer steps in and directs Ware to drive to the police station immediately. Ware appears to take off so quickly that her tires squeal to which the police officer responds "She will get a ticket for that." Maine Journal News reached out to Ware for a comment about the altercation and to confirm the charges filed against her by Belfast Police. Ware said: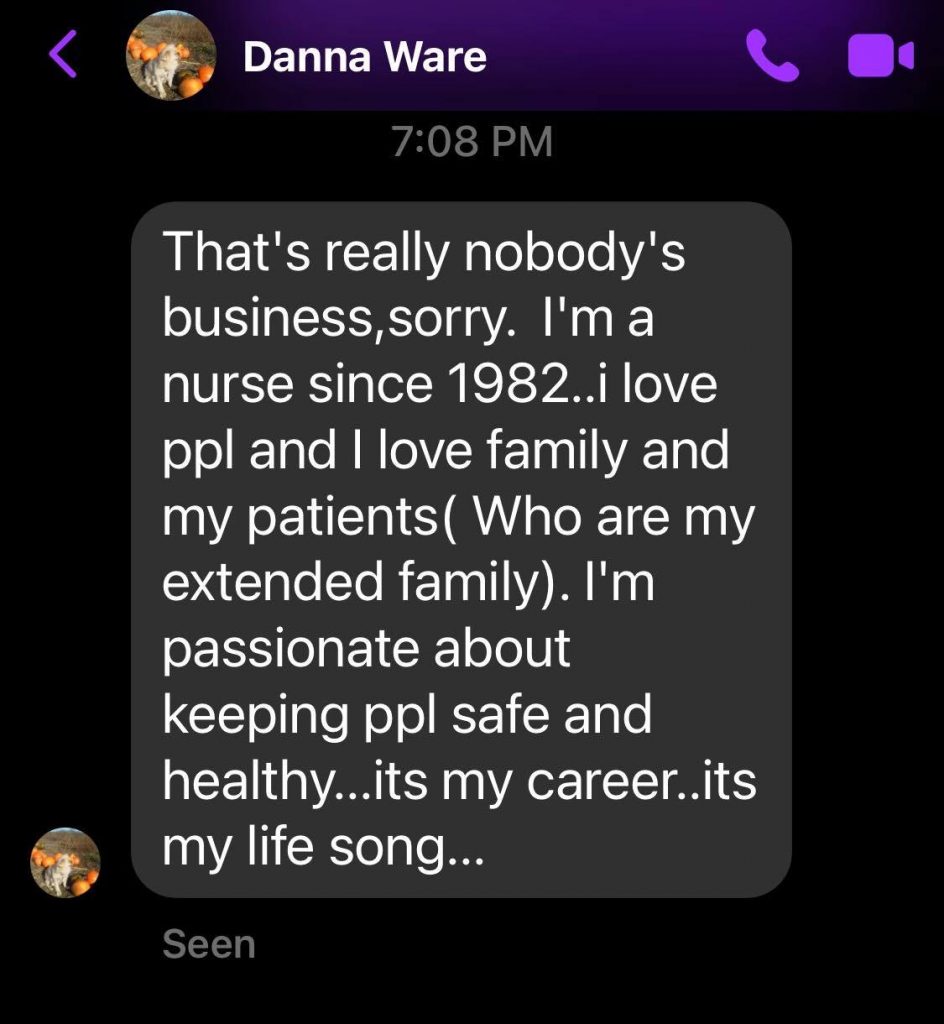 Here is a video with the initial altercation between Ware and the protesters in Belfast.
Here's another angle and longer video of the altercation:
As always, thank you for reading. You can also like and follow our Facebook page. If you have any tips, story ideas or comments, please send them to mainejournalnews@gmail.com.