By: Morgan Coffron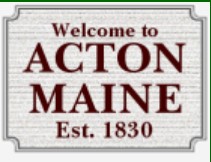 The state of Maine has been under one of the strictest mask mandates in the country for two months, now. But how is this affecting those who are physically and medically unable to wear a mask?
In the town of Acton, one lone citizen is fighting for his right to use a service that his tax dollars pay for, the town transfer station. His fight began before the December 11th mandate.
              Beginning December 7, 2020, before the removal of medical exemptions, a string of emails back and forth between a town resident named Jeff and the Town Administrator, Jennifer Roux, began. Her first email to him explains that the town has made accommodations for anyone unable to wear a mask on Wednesdays between 4-4:30 PM, outside the normal business hours of the station. If he is "just unwilling to wear a mask, [he] will not be allowed to use the Transfer Station at all," and he must indicate that he has a medical exemption.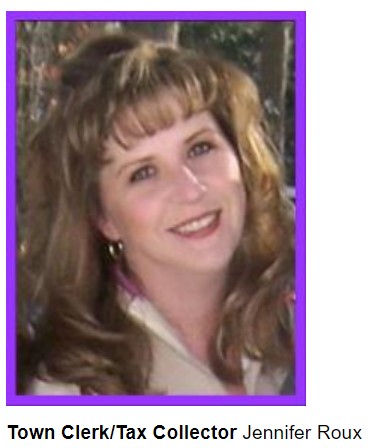 Jeff acknowledged that he has a disability, and continued to push back over the next few weeks, including with an incident on December 12, where he was confronted by the employees about his lack of mask. An employee approached him and violated the required 6 foot social-distancing. By December 28th, he was contacted by the deputy assigned to Acton to inform him that there was a lawful order to not return to the transfer station outside the accommodation time frame
This "accommodating" time frame is in the middle of the week, at a time when most are working or have commitments that they cannot put aside to rid themselves of their trash. In the emails between Jeff and Jennifer Roux, he states multiple times that this time frame is very difficult to reach, and has tried to meet it. "Reasonable accommodations would be your staff unload my trash from my truck or they allow me to dump my own trash while other people wait," says Jeff.
According to the Maine Human Rights Act website about COVID-19, "once a person requests a reasonable accommodation, a covered entity must consider the request. Whenever possible, the covered entity should engage in an interactive dialogue with the requester about the reasonable accommodation request, though how and where this dialogue occurs may be different depending on the circumstances."
While the Acton transfer station has attempted to make an initial "reasonable accommodation" for Jeff, they have not waivered on changing it. Jeff did not waiver, either. He continued to practice his right to use the transfer station, and finally, on January 30, 2021, a criminal trespass summons was served, and a warning that every future visit to the station would result in another one.
Up until the December 11, 2020 executive order by Governor Mills, medical exemptions for masks were permitted for all indoor and outdoor public spaces. This order specifically states that no there are no medical exemptions for indoor public spaces. Nothing is mentioned about outdoor spaces. And as anyone would guess, a transfer station happens to be outdoors.
              The question has to be asked: Has the town of Acton taken this executive order too far, and therefore is illegally discriminating against its citizens? What other towns are taking these steps that of which no one is aware? Would this have gone unnoticed if it were not for one man in a small town in Maine standing up for himself?
Thank you for reading. Please give us a like and follow on our Facebook page (www.facebook.com/mainejournalnews). You may have to click the link in this article because Facebook has hidden our page from the search feature. As always, if you have tips, story ideas or comments, please email us at mainejournalnews@gmail.com.